Nonglek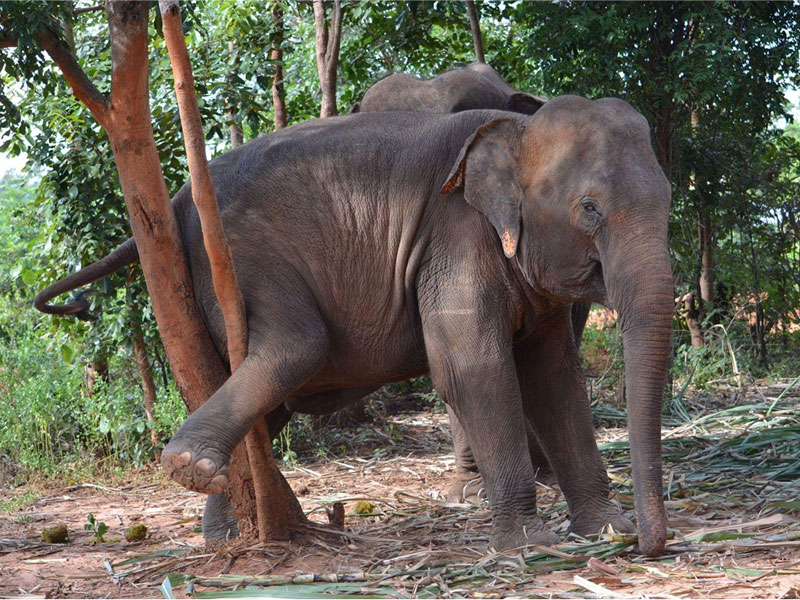 Suchard get Nonglek since she was 2 years old , they spent time for begging street for many years before return to his home town. Nonglek had infected around her bump, it was very itchy so she always scratched bump on a ground but she is fine now. Suchard need to travel with her more than 10 kms. a day for working at the center because his village is located on the other side of Moon river where is far away from Ban taklang.
Suchard and Nonglek had joined Surin project on 2012.
WongDuean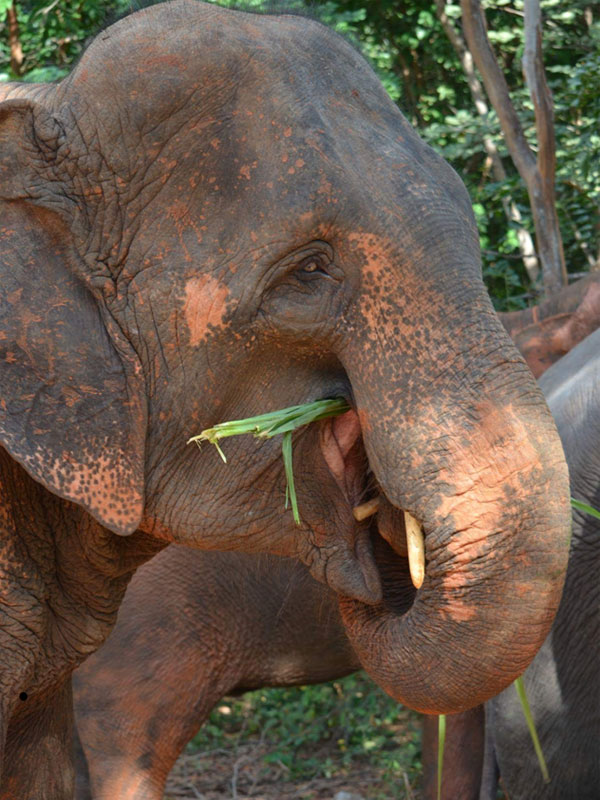 She has a same story with other elephants in the village, Suwat took her to begging street at Sriracha district, Chonburi province of Thailand for 3 years before return to Elephant village to joined Surin project on 2013.
Warin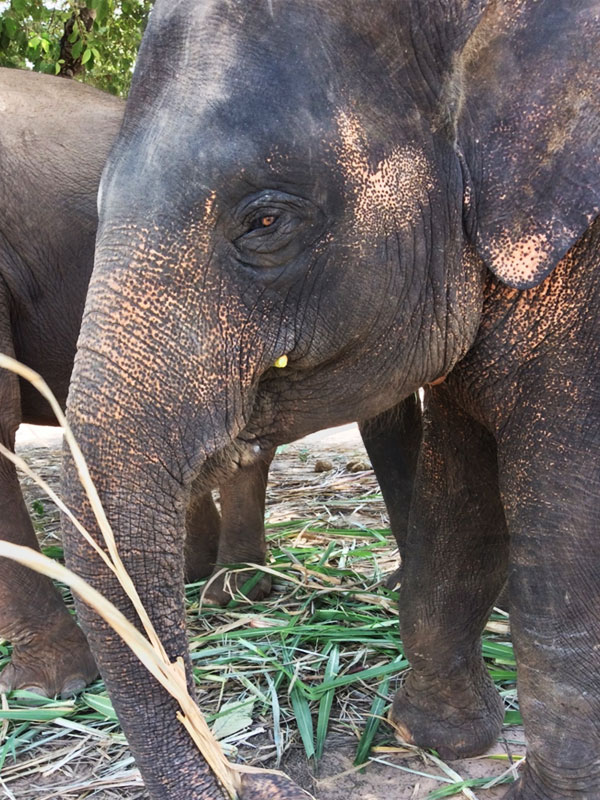 She spent all time for begging from a touristic are as other elephants around the village before return to the village and joined Surin project on 2013.
Pookie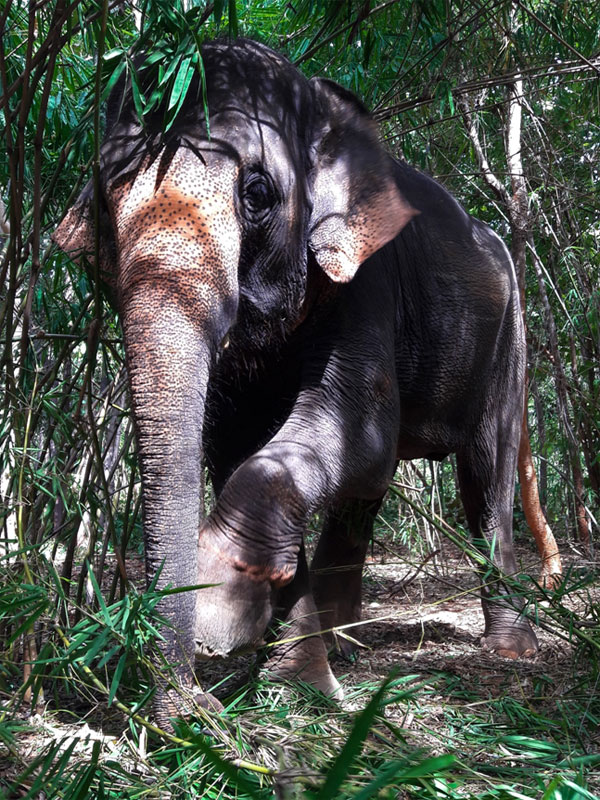 She came from Tak province, west of Thailand nearby border Thai-Burma so she use to logging wood  many years before will travel to Surin province several year ago. She had a hard life before to joined Surin project on 2015.
Tangmo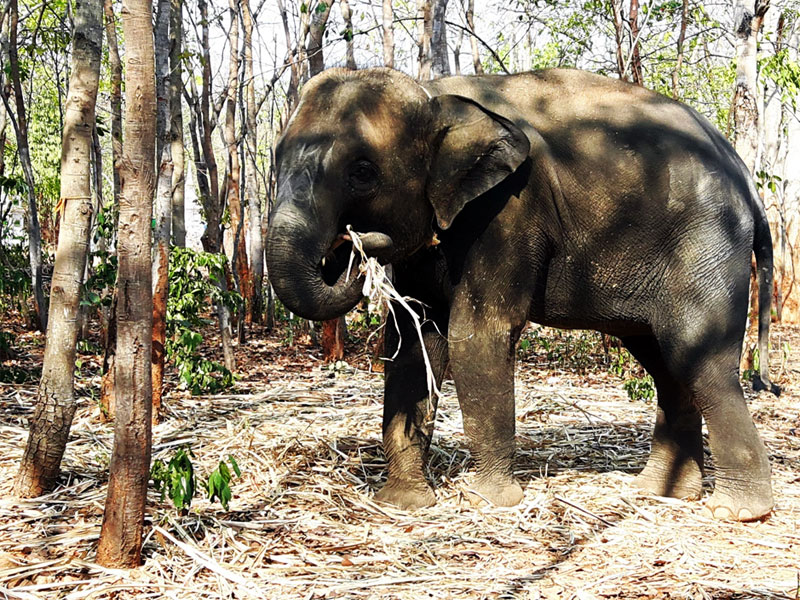 Tangmo return to Ban taklnag since 2009 after spending several years street begging in and around Bangkok. Although  Tangmo is still young , she has developed quite a serious stereotypical behavior which we hope with more time to off chained will decrease.
Maliwan and Saifon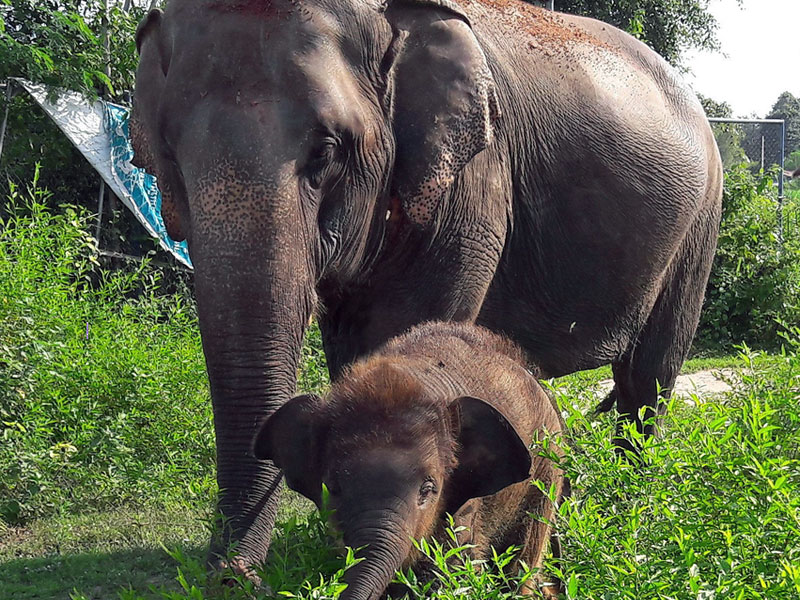 Maliwan wasn't elephant from Gui village but she's from around Northern of Thailand, nearby Burmes border. She has a hole and scar around her trunk. It may from a hook or machete or hook before she arrived to Ban ta klang but it was infected, she can't use trunk to drink water any more so mahout need to offering water through her month instead. She is pregnant at the moment and will gave a birth Saifon on 2016